Our Process
The process begins with a site visit where we will listen as you describe your project goals and help you envision the new space. This meeting is an integral part of the design process; it is here that we will discover your favorite time of day, colors and the way you plan to use the space. During this session we will also talk about maintenance requirements, plant palette, budget and material preference. Our goal is to help you verbalize your vision so that we can build it for you!
We enjoy positive working relationships with our clients and you can rest assured that the construction process will be enjoyable as you watch the transformation take place. Our installations are organized and timely. Diggable Designs will make sure you are out, enjoying your landscape as soon as possible.
What We Offer
Design – our design service is as flexible as we are. We can work with you to develop a detailed landscape plan that includes walls, paving and lighting or keep it simple with a planting plan. Consultation is also available for do-it-yourself customers from garden layout and plant choices to irrigation trouble shooting.
Planting – great attention to plant choice ensures pleasing colors and textures year-round as well as varying heights and bloom times. We are committed to sustainability and choose native and xeric plants when possible to create a water-wise plant palette.
Irrigation – our dry climate makes irrigation a must have for most landscapes but these systems need not be wasteful. We install drip and netafim (subsurface) irrigation coupled with sensitive irrigation controllers resulting in an efficient and water-conscious system. Spray systems for turf and tall shrubs are installed and adjusted properly to guarantee minimal overspray and run-off as well as a long life of the system.
Paving, Patios and Decks – incorporation of concrete, flagstone, wood or pavers can be an excellent way to create an outdoor room and make your landscape more usable. We install patios and walkways of varying shapes, sizes, single or multi level. Many materials and colors are available so that the finished product caters to your style and needs. 
Gardens – the "grow your own" movement is thrilling and we love building gardens into our landscape designs. If you are interested in installing a vegetable garden, compost bin or chicken coop, we can help you make these spaces practical and user friendly.
Water Features – Soften the sound from the street with a cascading stream or encourage wildlife to share your yard with a bubbling fountain. These elements can be used to enhance your interaction with your landscape and add an audible quality to your outdoor space.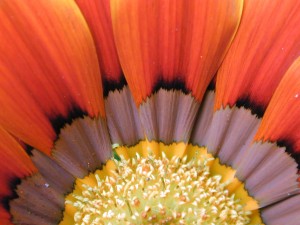 Arbors and Pergolas – Spend more time enjoying your landscape in the dappled shade of an arbor or pergola. These structures allow for expressive design and can provide shade in the summer while letting in more light in the winter than the traditional overhead structure. Grow hops, grapes or a blooming vine above you.
Fire Pits – Draw guests together with a functional and aesthetically pleasing fire pit. Enjoy the stars by firelight and stay warm year-round. 
Landscape Walls – Low walls can be used to define different areas in the landscape or to build a privacy screen. Terraced retaining walls can be used to make steep slopes usable and add interest of multiple levels. The natural style of stacked flagstone has a great Colorado look and is perfect for rock gardens while pre-fabricated stone and concrete blocks are more suitable for a strong, formal line.